A simple note taking app, with all your todos in one place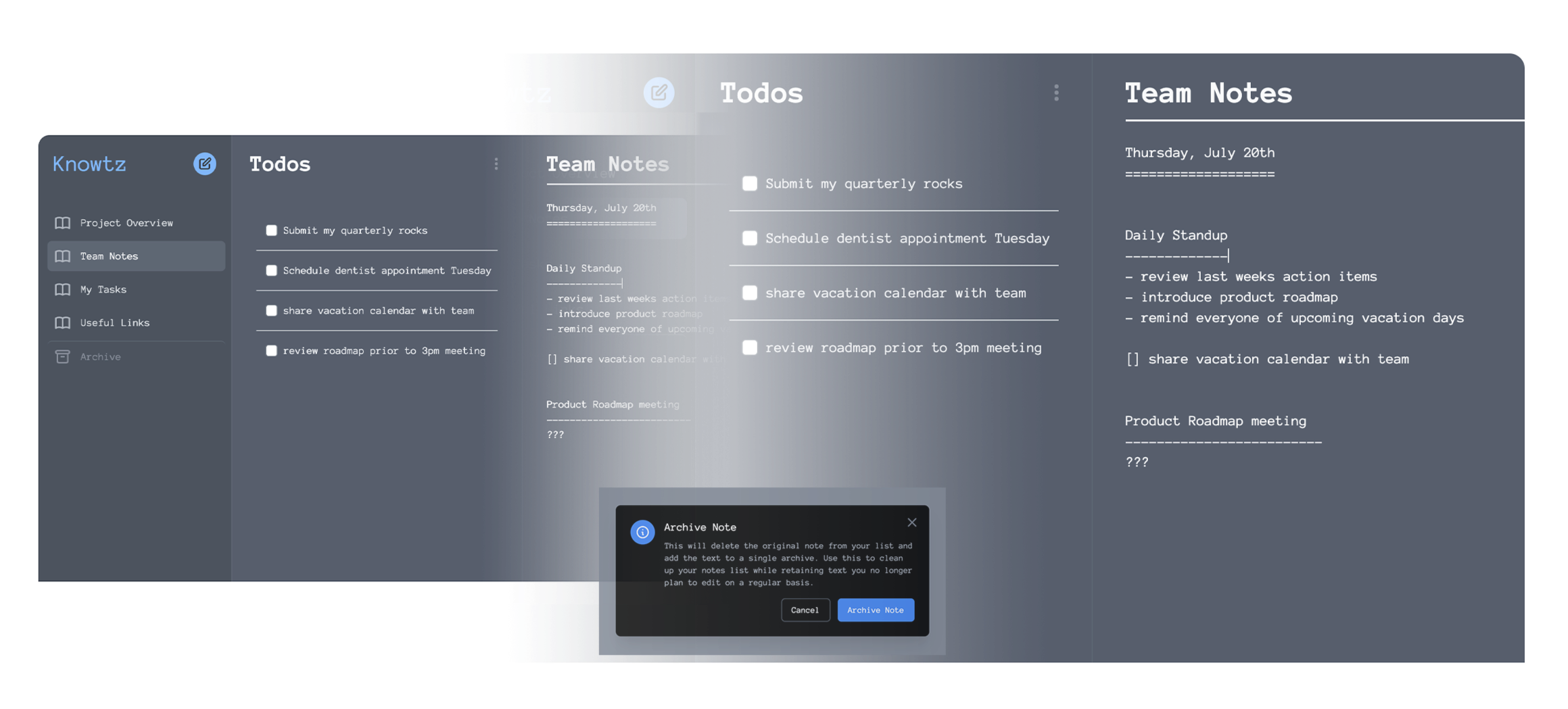 ---
Create Notes
Knowtz is a text only notes tool because we believe that formatting and unnecessary features just get in the way.
Add Todos
Add todos "[]" anywhere in any of your notes.
Take Action
Knowtz collects all your todos in all your notes into a single list.
--- No Features, No Problems!
Just takes notes! No formatting, no features, no hassles. A single list of tasks
See all, your todos in a single list.
---